Eclipse has a comprehensive suite of Environmental services that provides a framework for managing risks associated with Environmental Compliance. Eclipse uses a combination of environmental, industry and field experience to manage all of the environmental requirements for its clients.
The Eclipse solution provides complete management of each of the services to ensure that you are not only in compliance today but stay in compliance in the future.
SERVICE ADVANTAGES
• Fully managed environmental compliance solutions
• Staff of environmental experts to meet help you achieve compliance with all environmental regulations
• We take care of your regulatory needs while you take care of producing oil and gas
KEY COMPONENTS
• Environmental Management Plan (EMP)
• Waste Management Plan
• CAPP Glycol Dehy Benzene Emission Reporting
• Dehydrator Engineering & Operations Sheet (DEOS)
• Manage the Chemical Management Plan (CMP)
• Fugitive Emissions Management (FEM)
• Management of Greenhouse Gas Reporting (GHG)
• National Pollutant Registry Index (NPRI) Reporting
• Reclamation Project Management
• Solution Gas Flare/Vent Economic Decision Tree
• Environmental Management Planning (EMP)
• Environmental Impact Assessment (EIA)
• Environmental Field Report (EFR)
• Phase 1 Audit
• Phase 2 Audit
PROGRAM DELIVERABLES
• Achieving Complete Compliance to all environmental regulations that apply to your operations.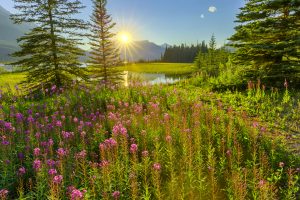 Emergency Response Planning – D071