Experience
Eclipse Regulatory Compliance Specialists® has been successfully providing regulatory and compliance services to the oil and  gas sector for over 15 years.  Our team of experts has in-depth knowledge of regulatory and compliance with respect to oil and gas design, construction and operations in the Canadian marketplace and around the globe.  Eclipse has completed over 4000 projects without a single non-compliance being an issue to any of our clients.
We are your full service compliance partner.  Whether you need help with one specific project or you need someone to handle all your regulatory and compliance needs, Eclipse can handle it.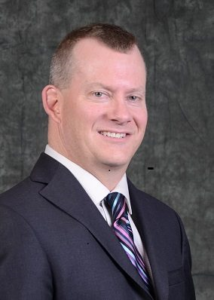 Greg Fleming – C.E.O.
Mr. Greg Fleming has over 15 years of oil and gas regulatory experience.  During his career, Mr. Fleming has been ultimately responsible for the successful completion of over 4,000 applications to the Alberta Energy Regulator (AER), British Columbia Oil and Gas Commission (OGC) and Saskatchewan Energy and Resources (SER). Mr. Fleming founded Eclipse in 2003 and now leads a team of 12 regulatory and compliance specialists, providing services to Producers, Midstream and EPCM organizations.
His experience includes natural gas, conventional oil and heavy oil.  He also has significant experience relative to sour gas and the comprehensive guidelines to address sour gas development issues as well as Hearings and Public Consultations.   With respect to the AER, Mr. Fleming is an expert in oil and gas facility, resource and operation applications.  His facility application experience in well, pipeline, field and plant facilities is comprehensive.  His knowledge of resource applications related to items such as commingling, well spacing and water disposal is excellent.
Mr. Fleming also has significant experience in operation applications, regarding air and safety compliance (emergency response plans, setback requests, noise related issues, flaring permits), production operation compliance (gas plant performance and operational compliance, solution gas conservation and flaring compliance, facility and measurement variance applications), pipeline compliance and well operations compliance.
Mr. Fleming is an expert in AER enforcement issues and provides advice and consultation to producers requiring support.

Garry Visser – President
Mr. Garry Visser has over 28 years of oil and gas experience ranging from the service industry in pipeline installation, working in the waste industry operating a waste facility to oil and gas operations working as both a field and gas plant operator and lastly spending the last 22 plus years working as a consultant providing regulatory compliance expertise to help clients operate within their regulatory boundaries.
Garry spent 20 years at Visser Consulting Ltd. as the CEO providing Regulatory, Safety and Environmental compliance solutions to over 150 clients, until the sale of Visser to Deloitte in 2014.  Garry spent 2 years at Deloitte as a Partner in the Regulatory Compliance group before leaving in 2016.
Garry joined Eclipse in 2017 to combine his knowledge of Operations and Corporate Compliance with the existing Project and Corporate Compliance to further strengthen the compliance team.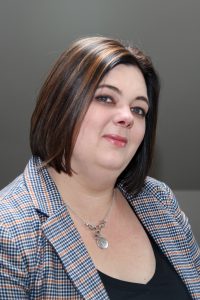 Athena Adams, B.A. – Operations Manager, QA/QC Coordinator
Ms. Athena Adams' extensive research background and acute attention to detail has led her to become one of Eclipse's foremost authorities on the regulatory framework of Alberta.  As our Operations Manager and QA/QC Coordinator, Athena not only lends her review skills to projects, but has also provided feedback to the AER and other regulators on draft directives and internal processes and procedures.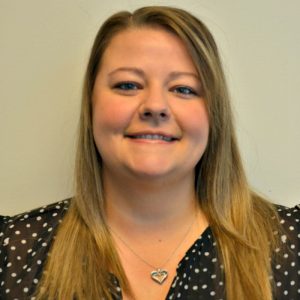 Jennifer Resch – Project Manager, Compliance Technician
Ms. Jennifer (Jenn) Reschs' background at the AER and acute attention to detail has led her to become one of Eclipse's top authorities on the compliance framework of Alberta.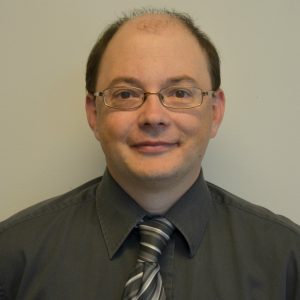 Andrew Scott, B.Sc – Project Manager, Compliance Technician
Mr. Andrew Scott's experience with SAGD facilities, pipelines, and wells compliance and licensing has led him to become a leading regulatory technician for overseeing the design and construction and operation of all major projects. Commended by peers for his technical skills and dedication , Mr. Scott performs requested duties beyond the expected requirements to maintain high personal standards and ensure absolute satisfaction with produced work.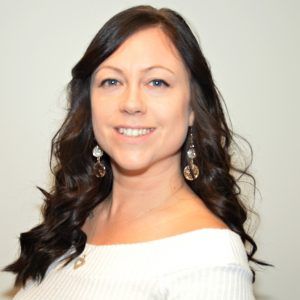 Daina Riley, Compliance Technician
Mrs. Riley has over 10 years of experience in the Oil & Gas Industry. Daina has extensive experience in Sour Gas Plant and Pipeline Operations, Dispersion Modeling, Environmental Protection and Enhancement Acts, Audit Packages, Permitting/Licensing, and Project Compliance.  Daina is also responsible for marketing & website development, project controls, and administrative assistance.
Melanie Silkie – Compliance Technician
Ms. Silkie is an experienced and resourceful Project Manager with over 25 years of experience, ensuring client and employee satisfaction. Adept in financial reporting that supports organizational goals and values. Strategic planner with an ability to identify and implement proficiency improvements to mitigate challenges quickly. Technically proficient with software, including WellView/SiteView, Accumap, Generwell and government eSubmissions.
Jason Schmidt, B.Com – Account Manager
Mr. Jason Schmidt's extensive analytical, account management and sales background and acute attention to detail has led him to become Eclipse's first Team Lead. As a Team Lead, Jason is responsible for overall client satisfaction and the successful execution of regulatory deliverables within his portfolio of clients.  Furthermore, Jason also has extensive experience with BC and OGC regulations, having been Eclipse's in house expert since 2005.
Denise Williams – Project Manager, Compliance Technician